Welcome to My Personal Page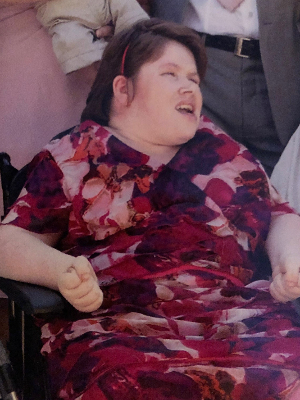 Sherry was a fighter who surpassed everyone's expectations in many aspects of her life. She loved being in the middle of the action, keeping an eye on everyone around her. If she could talk, the stories she'd tell!
She will be missed dearly by her family and friends at Lakeview Manor.
We have created this donation page in memory of Sherry. Sick Kids Hospital played an integral roll in Sherry's life, and we hope that by donating in memory of Sherry we can help other children through some of the most difficult times in their lives.
Thank you for your support and generosity.
View More
Fundraising Honor Roll
Jamie, Jane, Jessie & Chris
Loraine ,Lori andDave,Lynn and Scott, Steve and Sara
Emma, Annalee and Ed
$100
Liz , Allan, Dan & Andrea Nicholls
Carle and Diane Parliament
My page is in memory of Sherry Dobson
$50